Nightclub Lighting Ideas & Tips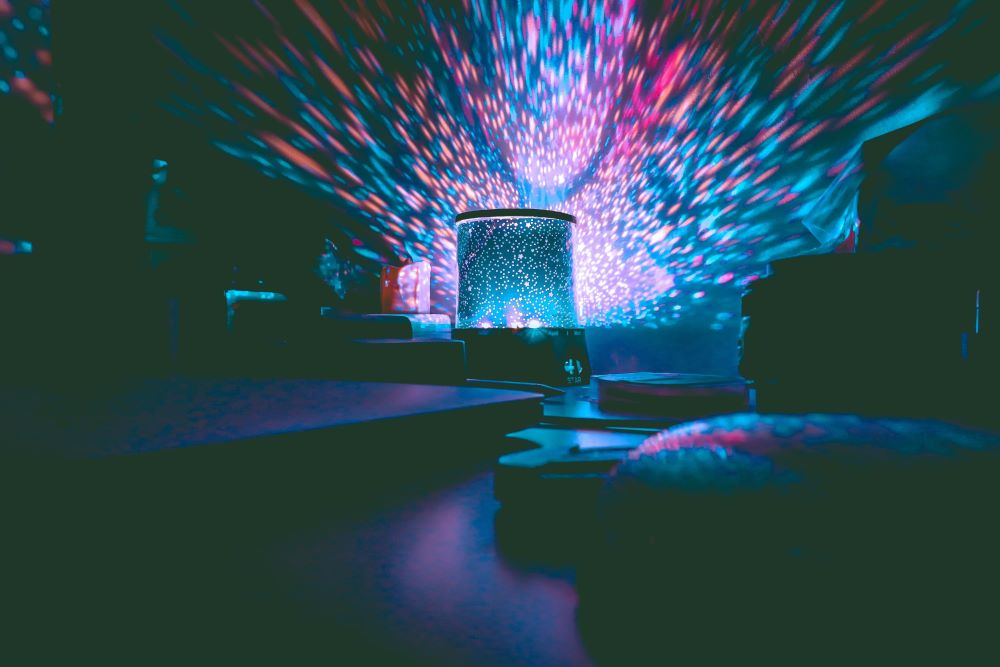 Lighting design is one of the most important factors you should consider when designing a nightclub. It will determine how well it will function and how it will allow patrons to see inside the venue. Another factor you should consider is the location of the lights. It will determine how well they will work and how they will allow you to create a great dance experience for your customers.
The right lighting is also important to give your nightclub a new identity. It can help transform how your customers interact with you and your brand. Whether you're getting ready to launch a new venue or have an existing one renovated, having the right lighting is very important to give it its new identity. Before they enter your establishment, the energy used to light the room will directly affect their experience. 
LED lights are generally better than fluorescent lights when providing patrons with a warm and inviting environment. However, before you start working on your lighting concept, it's important that you first consider the various regulations that apply to the use of LED lights in your club. These regulations should get taken into account to ensure that the experience of your patrons is not affected by the lights. 
In the section below, you will find some of the most common lighting ideas you can use in your nightclub and some key factors to consider along the way. Proper planning and education will allow you to create the ideal atmosphere for your establishment. 
Types of Lighting in Nightclubs  
Today, there are so many different types of lighting that it can be hard to know which type is the best choice for your nightclub. Here is a quick overview of the various types of lighting that you should consider. 
A type of light that's commonly used in nightclubs is called a recessed light. It's designed to provide a functional and decorative look. A type of light that's commonly used in nightclubs is called indirect light. This light is designed to look like a light from a bottle shelf. 
A surface-mounted light fixture is typically placed on a surface, such as walls or ceilings. These can be fixed on the walls or hung from the ceilings. A track system is used for lighting, which allows you to direct the light to the appropriate areas of the room. 
Accent light is a light designed to accent a certain room area. For instance, it can get placed under a bar top or on a staircase. A flat light source is similar to a roll of tape and can get used in areas where other types of light fixtures cannot. Other factors, such as external elements, can also play a role in the design of your nightclub. For instance, LED foam sticks can make a big impact while LED sparklers can illuminate the bottles in the dark and add up to the hype.
Club Lighting Regulations  
You should also follow the local regulations when planning the lighting for your nightclub. One of these is the use of commercial-grade fixtures. In addition, you should consider the fire codes of your area and provide a certain number of lights in each section for safety reasons. 
Several cities and states have strict energy laws that can force you to pay a fine if you use more energy than your allowance. By planning your lighting design carefully, you can avoid these penalties while still providing the best possible experience for your patrons. 
Nightclub Lighting Examples Around the World  
Sound Club: Phuket, Thailand 
The Sound Club in Thailand is known for its futuristic-looking lighting. The club's design combines fiber optics and UV technology, and it won the Lighting Design Award in 2010. Its seating areas are lit with halos of LED light, which creates a glow similar to that of a sci-fi movie. 
Another great feature of the club's lighting is the tunnel spotlights, designed to change their intensity and movement as the guests walk through the corridor. It allows the illusion of a building's expansion and contraction. 
Libertine: London, England 
The Libertine nightclub in London, England, is known for its extensive customization options. Its large LED screen, laser displays, and mood lighting can get customized to create a different look for each guest. Its large LED screens are also designed to appear as if they're animated. Through its pixel mapping technology, the club's lighting can create a variety of effects. 
Vanity: Las Vegas, USA 
The Hard Rock Hotel and Casino's sister venue, Vanity, is one of our top 10 favorite places in Las Vegas. It is because it's known for its theatricality. What sets this Vegas club apart from other places is its massive LED ceiling display, which features 20,000 iColor Flex nodes and is controlled using a touchscreen inside the club's DJ booth. In addition to its impressive display, Vanity also features a variety of other features, such as its fire pit and liquor shelves that are individually lit. 
The Year: São Paolo: Brazil 
Not every day, you see a massive cage suspended over a dance floor at a nightclub. The Year in Sao Paulo is known for its unique design. Although the cage itself wouldn't be enough to make it into our top 10 favorite places in Brazil, it features motion and temperature-sensitive lighting designed by architect Guto Requena. 
The massive cage, designed as an extension of the club's guests' bodies, is equipped with sensors that collect data and translate it into a customized LED display. It makes The Year one of our top 2 favorite places in Brazil. 
Lightbox: London, England 
The Lightbox is a London, England, nightclub known for its impressive lighting. Although Jimmy Woo may have 11,000 LED bulbs, the venue won this award by using 15,000. Lightbox also questioned why ceiling lights were considered to be condemned. 
The Lightbox's LED system features a 270-degree arc to create a different guest experience. Its displays can be programmed to respond to the music playing in the venue. 
Balancing the Lighting Ideas for Your Club with Proper Design 
Before you start planning a nightclub, you must take the time to consider the various factors that affect its design. For instance, you want to ensure that the environment is conducive to a fun and exciting time. But you also want to make sure that the energy is brought outside. 
---