Nightclub License Requirements & Rules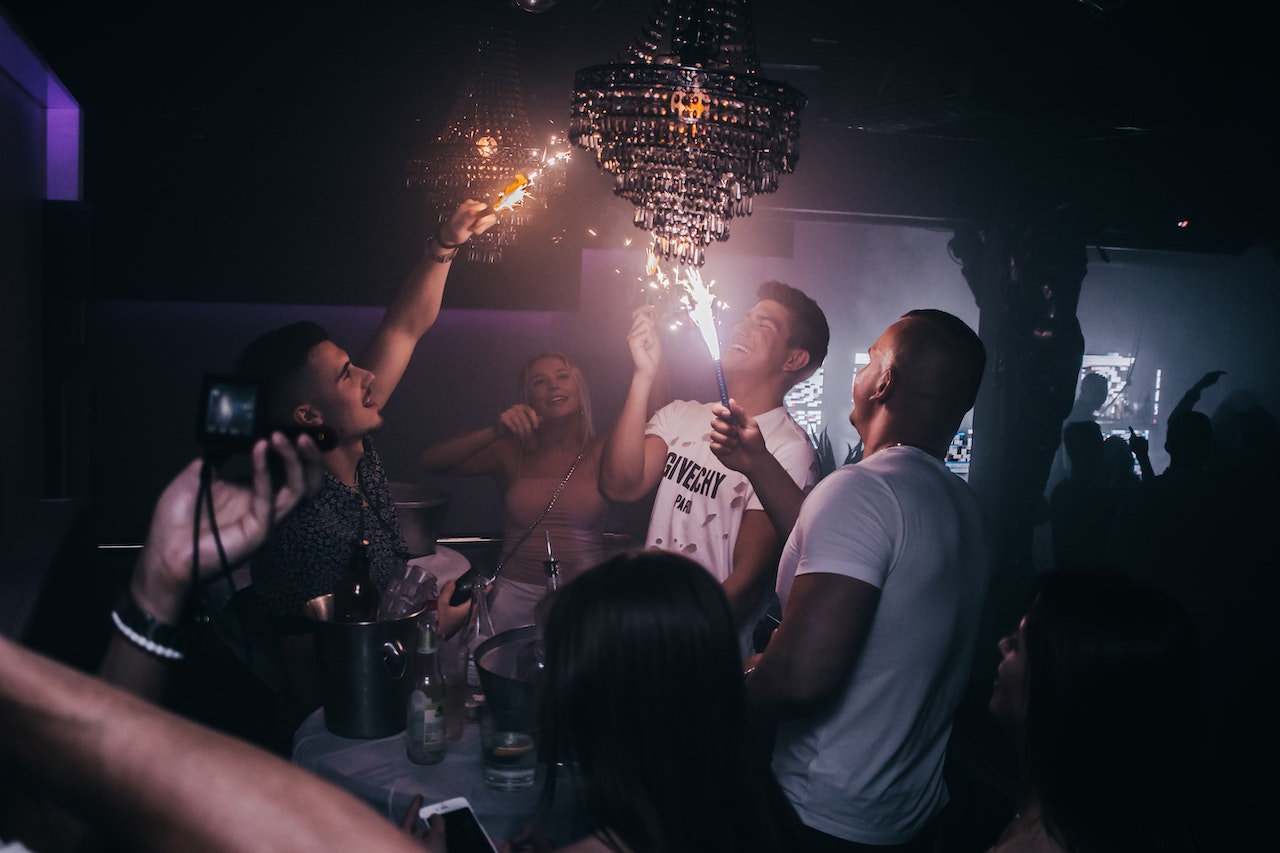 Various authorities regulate nightclubs and restaurants. State health departments inspect establishments to ensure that they meet safety standards. Local and state officials also oversee the distribution of alcohol, the establishment of fire safety rules, and the planning and zoning of new clubs and restaurants. Business owners must first identify the necessary licenses and requirements to operate legally. 
Licenses and Permits Required to Open a Nightclub 
When it comes to opening a new restaurant, there are specific requirements that you must meet to operate successfully. These include the approval of licenses, permits, and fees depending on the establishment's state. Besides being able to serve food, a restaurant also needs to protect public health by having the proper permits. In some cases, employees and management must complete training to obtain these permits. 
State Registration
Restaurant owners must first register their business name with the appropriate state agency. For instance, if a restaurant is planning on operating as a limited liability company, it should be registered with the Secretary of State. This type of registration is ideal for protecting the company's legal liability. The owner must provide an employee identification number to ensure that the restaurant is registered with the appropriate agency. They should also complete a tax registration to include permits and licenses. 
Business Licenses
Nightclubs and restaurants need multiple licenses to operate legally. A general business license allows establishments to work within a specific area. Usually, these establishments are granted from the local county or city where they are located. Since most establishments serve alcohol and offer clients VIP Bottle service with special led cakes or a bottle presenters for celebration, they must also obtain an Alcoholic Beverage License. In addition to being licensed to serve alcohol, a nightclub must also have a music license to play various types of music. This type of license is usually required if the establishment has a DJ. 
Resale Permit
Nightclubs and restaurants must get multiple permits, such as a food service establishment permit. This permit ensures that the establishment meets all the health codes related to food preparation and storage. For instance, restaurant owners must also get a food dealer's access. 
A building permit is required if a restaurant or nightclub requires modifications or construction. This permit must get obtained from the relevant authorities for various projects, such as adding a food preparation area or building a new space. In some jurisdictions, a restaurant or nightclub must also have a permit sign that shows the establishment's name in front of the building. 
Alcohol Licenses
If a restaurant wants to sell alcohol, it must first obtain a liquor license from the state. The fees and requirements vary by state. Usually, a wine and beer license costs less than a full license, while a restaurant license costs less than a bar one. In some states, a restaurant license applicant must complete a liquor course to operate.

Certificate of Occupancy
Before obtaining a Certificate of Occupancy, you need to have a location. This document will allow you to confirm that your building is safe and meets the city's standards. It can identify your business' purpose and ensure the facility is suitable for your customers. Before starting the process, ensure your building is up to code. 
Nightclub Signage Permit 
Promoting a nightclub might not be as easy as it seems. A sign is vital for any business to promote itself and attract new customers. It can help them get the word out and show their location to potential customers. Before buying a sign, you must have the necessary permits and know what kinds of signs can be placed outside your establishment. 
Due to the varying requirements in different states and cities, you must have the necessary permits. For instance, if you're in a shopping center or have a landlord, you might have to consider the additional sign requirements. Some of these include the sign's size, location, and lighting used for the sign. 
Live Performance/Entertainment License
If you plan on holding a live event, such as a party or concert, you might want to consider getting a license that allows you to do so. Although you don't have to put a license on your checklist, it's important to note that these licenses come from your state's licensing authority. 
Although a music license will allow you to perform live, you still need a permit to host a concert or other event. Your local government or city should also have an online application for a license for live entertainment. Some documents you might need to submit are a business license, an inspection certificate, and a certificate of occupancy. 
Music License
Music plays a vital role in the ambience of a nightclub. It can help create a particular atmosphere and provide the proper air for your establishment. Before you start playing your music, make sure that you have a license. Since songs are copyright protected, you are required to pay a licensing fee to use them. Without a license, you might face various penalties and damages. These can range from around $750 to $30,000. Having the proper permits can help prevent you from getting sued. 
Hot Food and Drink License 
Even if you are only planning on selling hot food at your nightclub, you must first get the necessary permission to do so. In most cases, your premises license will allow you to serve hot food and drinks late at night, but it's essential to make sure that you have the proper paperwork in place. You can also be required to register your food service business with the local licensing authority. 
Local Health Permits
A health permit is required for establishments that serve food. It usually involves regular inspections, like those run by the fire marshal. Employees who handle food must also complete a course to obtain a permit. 
Seller's Permit or Sales Tax License
A seller's permit is a necessary license for any business, and it's typically required when you're planning on opening a nightclub. Before applying for a resale permit, ensure that you have this license with you. Regardless of what it's called, this permit helps your state identify you as a business owner. When you're selling goods, you're required to pay taxes on your form. Having this license and registration ensures that the authorities can monitor your business. 
Employment Information 
Nightclubs and restaurants usually hire workers before they open. They must also meet specific requirements to comply with labor and employment regulations. These include keeping records of all employees' eligibility, filing employment taxes, and providing a list of all workers. Besides being required to pay taxes, establishments also must give the workers' insurance and post safety posters in the area. These are all directed to comply with the Fair Labor Standards Act. 
Nightclub Insurance
In some areas, nightclubs are required to follow strict regulations when it comes to insurance. It means that everything must be done for them to operate safely and securely. The proper insurance coverage will also help ensure that the staff and the building are protected. The various requirements that apply to a nightclub's license can affect how it operates and having the proper insurance cover will help ensure that everything is in order. 
Employers' liability insurance is also a legal requirement for employers, and nightclubs also need this type of coverage. Another essential aspect that nightclubs should consider is the establishment's contents and building insurance. Compared to other businesses, lounges have unique needs when it comes to their insurance policies. Nightclubs should also consider having public liability insurance, which is not a legal requirement but can be required by your license. This type of cover can help protect the establishment from various injuries-related claims. 
Check with Your Local & State Government for Additional Permits 
The requirements for obtaining a license to operate a nightclub vary depending on the state and town. Failure to acquire these permits and licenses could result in fines and possibly the establishment's closure.
---