How to Manage a Nightclub - 15 Tips to Succeed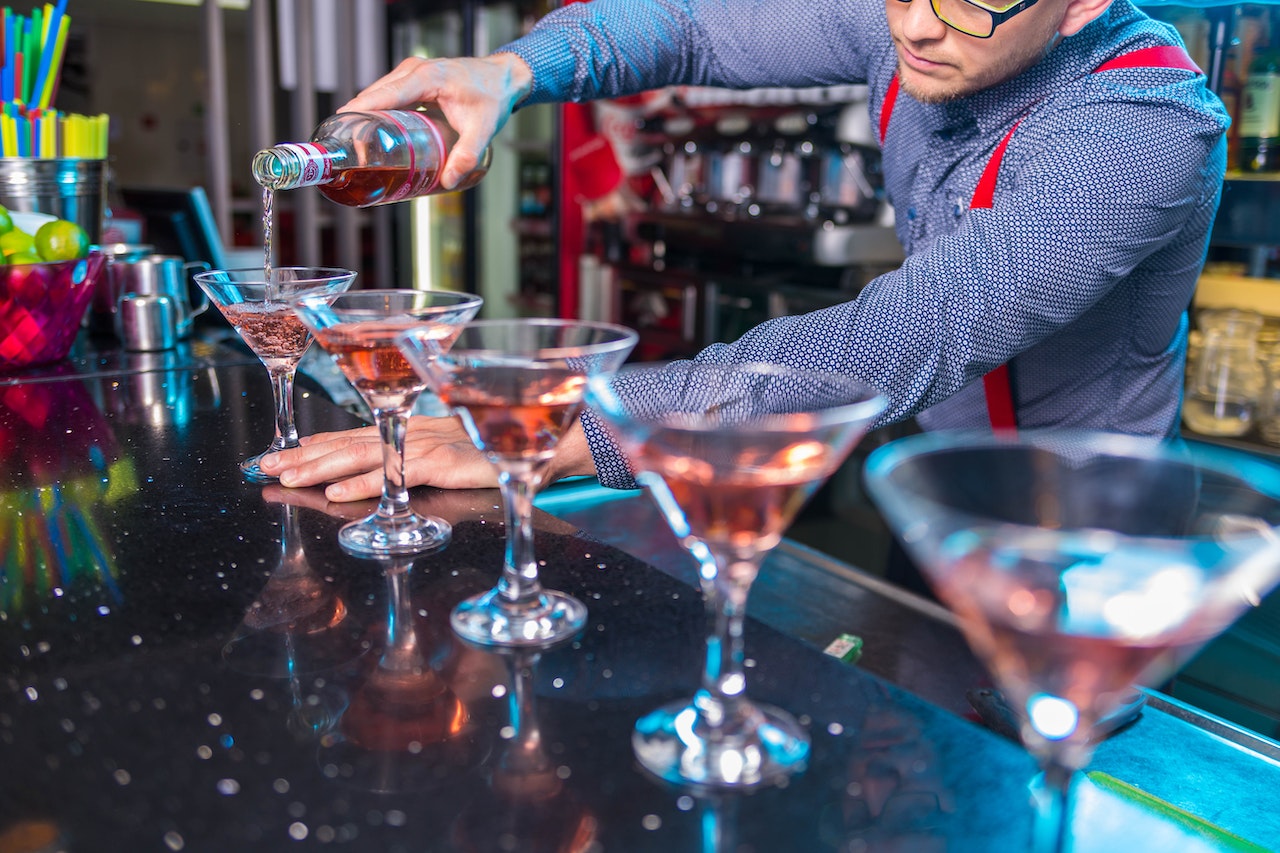 Nightclub owners must consider the factors affecting their business' profitability and growth. One of these is the management style that they adopt. Having the right approach can help them grow and attract more customers. Unfortunately, if a nightclub is poorly managed, it can quickly close. Owners of such establishments are always looking for ways to improve their operations. 
How to Run a Successful Nightclub and Maximize Revenue 
Nightclubs are places where people gather to socialize, drink, smoke, and meet up with their friends. Unfortunately, they can become a breeding ground for vices and crime if they are not adequately managed. It is why nightclub owners need to have the necessary skills to operate their establishments. 
1. Sell Tables in Advance
The table service industry is a massive moneymaker for nightclubs, and no-shows can hurt their bottom line. To maximize revenue, you can reduce no-shows and make it easier for your team by requiring prepayment for table reservations.  
2. Track Table Spending
Implementing spend minimums is a good idea if you don't want to collect prepaid reservations. These are typically enforced on certain nights, such as weekends and holidays, to ensure that you don't leave money on the table. However, implementing these can be challenging if you don't have the necessary tools. 
3. Know Who's Coming to Your Nightclub 
According to the Pareto principle, 20% of the hospitality industry's profits are attributed to regulars. When you know who's coming to your establishment, you can provide a high-end service level, keeping them coming back and spending. A customer relationship management (CRM) platform lets you know who's coming to your establishment and their preferences. It will allow you to provide them with the best possible service and increase their average check size. To make your regular guests feel like real VIPs, you can start using awesome nightclub bottle presenters, LED champagne bottle sparklers, or confetti guns.

4. Recognize & Nurture VIP Customers 
Nightclubs and bars are known to welcome high-profile, well-spending patrons. Before they walk in, the staff members must recognize these individuals and treat them with the same respect they deserve. It can get done through real-time notice, allowing them to ensure that essential guests get the best table and skip the line. 
5. Promote Your Nightclub via social media & Email Marketing 
Although social media is a great way to promote your nightclub, it should only be part of your marketing strategy. Because of the competition on the platform, your followers might not see your posts. Also, since algorithms determine, which posts are shown to them, your messages might get lost in the crowd. One way to keep your guests' attention is by using email marketing. 
Using email marketing can be a more effective way to promote your nightclub. For instance, you can send a complimentary drink offer to a guest who hasn't seen you in a couple of weeks or invite upcoming birthday celebrations. 
6. Organize Ticketed Events
Nightclubs are places where people gather to enjoy great food, drink, and good company. You can organize special events such as holiday celebrations or live music to give your guests more of what they want. You can also sell tickets to boost revenue. 
7. Leverage Nightclub Promoters 
Nightclub promoters play a vital role in the industry, as they know how to get people in the door and fill up the tables. For them to continue driving business to your establishment, you need to treat them well. You can use guest attribution tools to track how many people have come through your door. This data can help you identify those who are struggling and reward the top performers. 
8. Elevate Entertainment with Upgrades 
With prepaid add-ons and upgrades, you can elevate your guests' experience. For instance, you can let them upgrade to a table or arrange a meet-and-greet with the DJ. Guests can pay for these items through your website or a white-labelled app. Prepayment ensures that the staff and guests have a smooth experience. 
9. Keep Customers Engaged While They Wait
Contrary to popular belief, people don't like to wait in line. According to a survey, 54% of people would leave a nightclub if there were a line outside. To reduce the wait times, you can let guests join the waitlist before they arrive. You can also customize the features of your virtual waitlist to promote upgrades and other promotions. This tool is an effective way to increase guest engagement and upsell. 
10. Hire top-notch staff 
To keep your customers happy and profitable, invest in your team training. It will allow them to know what you expect of them and avoid making poor decisions. Having a high level of competency can help prevent potential issues from happening in the first place. 
11. Offer specials, discounts and promotions 
To attract more customers, offer various promotions and discounts. For instance, having themed nights can help boost the number of people who come to your establishment. Also, having a drink special every night can help increase sales. You can distribute fliers with coupons to get more people to sign up. 
12. Keep Your Menu Updated Regularly 
The success of a nightclub's management style will be determined by how well it performs in terms of profitability. To achieve this, you must complete various tasks that will help you sell your stock. One of these is keeping the menu updated. You don't have to follow the same brand of drinks, food, and cigars when keeping your nightclub's menu updated. Instead, you should keep up with the latest trends and provide your patrons with high-quality products. 
13. Manage Your Inventory Carefully 
Nightclub management involves keeping track of your inventory, including everything from food to liquor. Having these items properly can help keep your establishment running smoothly. It's also a must that you have a weekly inventory of all of your items, except for liquor, which should only be inventoried daily. Having a well-defined system will help keep the numbers correct each time. 
If you're not keeping track of all of your liquor inventory, then train your head bartender on how to do it properly. Having these items properly can help keep your establishment running smoothly. Daily liquor inventory can help you spot when your sales and inventory aren't matching up. It can also help you identify areas where you can improve, such as when free drinks are being given. Having a daily inventory will allow you to check the number of missing products and identify where you can make improvements. 
14. Restructure Your Cash Handling Policies and Procedures
One of the essential factors that you should consider when it comes to managing your nightclub is the establishment's cash handling procedures and policies. It will help prevent you from having any loopholes. The proper techniques and approaches can help ensure that your staff is trustworthy and that the money is handled correctly. 
Besides inventory management, cash handling is a vital area that should not get handled with levity. You should have a designated person who can take the money, as well as a floor supervisor and head bartender. One person should handle all the cash, and this person should be accountable for their actions. Having multiple employees responsible for managing the money ensures that everyone follows the proper procedures. After you have established the policies and procedures, ensure all your staff members are familiar with them. 
15. Review Your Management Styles Annually 
One of the essential factors you would need to consider when running a nightclub is the effectiveness of your management style. Although it is generally beneficial to adopt a particular method, it is also essential to review it to see if it fits your personality and how it can get used effectively. 
Before you start implementing a new management style, it's vital that you thoroughly review it with your key staff members. It will allow you to identify if it's working well and if you should continue with it or switch to another method. 
FAQs on How to Run a Nightclub
Is it hard to run a nightclub? 
Nightclub and bar owners have struggled during the last few years, but people are eager to get back into the scene. To ensure that you're doing well and catering to your guests' needs, you need to make sure that you're ready to accommodate them. With the help of a guest engagement platform, you can quickly identify your guests and provide them with the VIP experience. 
How profitable is a nightclub? 
It can still be profitable despite the costs associated with opening and running a nightclub. The most successful establishments can generate up to $30,000 a month. 
How Much Does It Cost to Run a Nightclub? 
Nightclubs can cost anywhere from $240,000 to $840,000, depending on the type of establishment and the factors that affect their operation. These include rent, alcohol, staffing, legal fees, and dry goods. 
To operate your business legally, always check with your local and state Government for the necessary licenses and permits.
Failure to acquire these permits and licenses could result in fines and possibly the establishment's closure.
---