How Much Does It Cost to Open a Nightclub?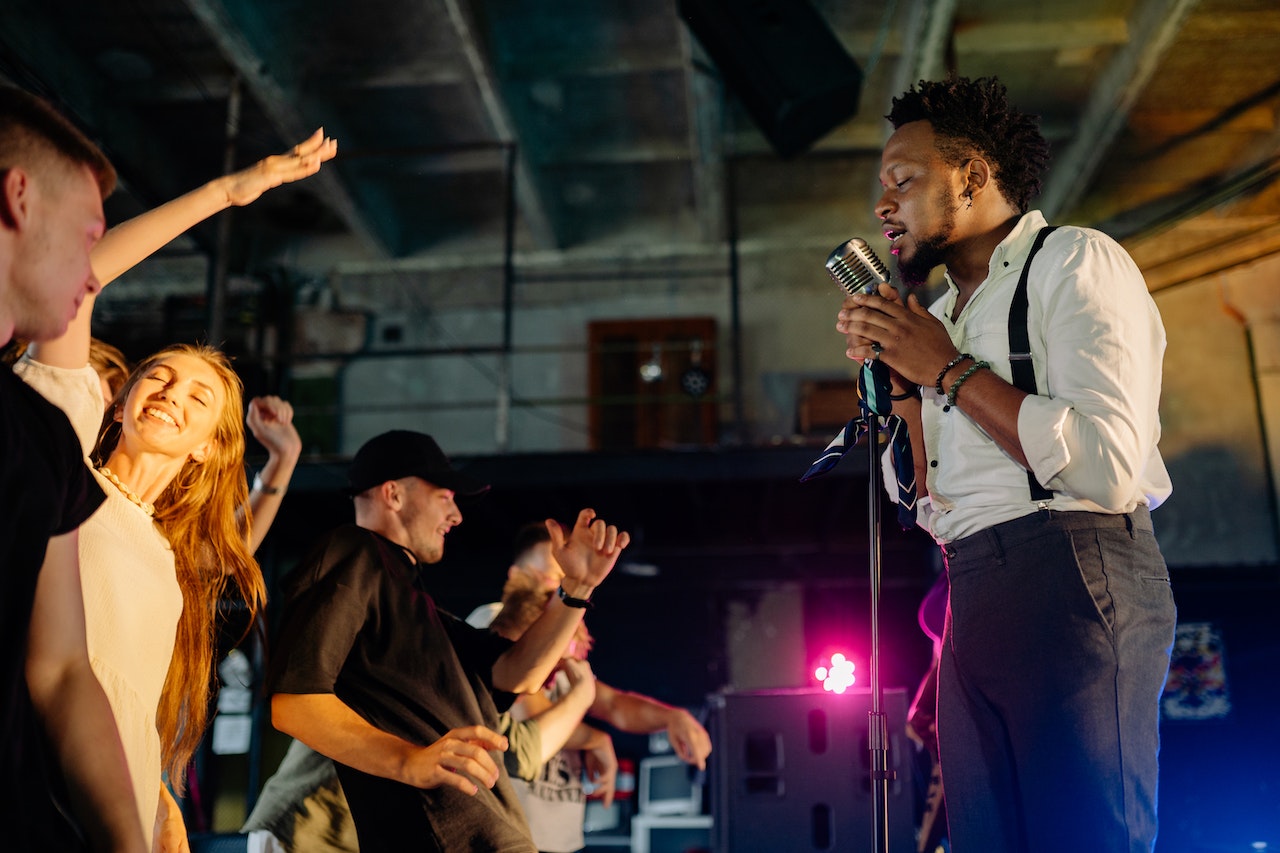 If you have a big budget, a large dance club might be the type of establishment you want to operate. It can be where the most fashionable individuals and hippest celebrities gather every weekend. It would be best if you spent a lot of money promoting the club to create an attractive atmosphere. In this article, we shall explain the cost of opening a nightclub in bits for you to understand it all.
Cost to Open a Nightclub
For decades now, nightclubs have been a staple of the nightlife culture. If people still dance the night away, these establishments will continue to be vital to the country. People's desire to celebrate together will only increase as the world returns to its normal state. 
Nightclubs are typically lucrative businesses, with nightly profits ranging from around $1,000 to $50,000, depending on their location and design. Before you start thinking about opening a nightclub, it's essential that you first determine the cost of doing business. 
Average Cost of Opening a Nightclub
Depending on the establishment you're planning on opening, the cost of operating a restaurant can vary significantly. In addition to the kind of venue you're planning on opening, other factors, such as the rent prices in your area and the equipment you'll need, can also affect the cost of running a business. The cost of opening a nightclub in a small town can be as low as $100,000, while it can be several million dollars in New York City. 
Nightclub owners in the US must consider various factors when opening a business, and the average cost of doing so is between $240,000 and $840,000. Some of these include the cost of obtaining an alcohol permit and paying for entertainers, security, and equipment, among others. 
One of the most common ways to start a nightclub is by buying a property that used to be a large bar or a club. It can lower startup costs and make the establishment more affordable. Another great way to start a nightclub is by renting an existing building. 
Nightclub Opening Cost by Square Foot
Real estate costs are the most significant chunk of your restaurant startup budget. Before you start looking for a suitable location for your nightclub, you must determine how much of your budget you can realistically spend on the space. 
The average cost of opening a nightclub or bar is around $124. Depending on the type of space you are planning to use and the size of the venue, the average cost of opening a nightclub can range from 2,500 to 10,000 square feet (about twice the area of a basketball court). With that in mind, if you plan to open a 5,000-square-foot nightclub, you can expect to spend around $620,000 on real estate. Our restaurant opening calculator can help you estimate the cost of your establishment. 
Nightclub Startup Costs to Expect
Many factors go into opening a nightclub, and starting small can be very cost-effective. Before you start working on the business, you must have a clear understanding of all the costs that will be involved. A rough estimate will allow you to make informed decisions and ensure you can pay for the business. A well-defined business plan will allow you to plan for all the necessary aspects of the nightclub's operation. It will also help you avoid potential problems during the startup phase. 
Estimated Breakdown of Nightclub Startup Expenses 
Nightclubs can cost around $240,000 to $840,000, depending on their equipment and other expenses. It is an expensive undertaking that's typically failed due to a high failure rate. You'll be responsible for paying the rent, the security, the door people, the servers, the DJ, and the other staff members. Your typical starting expenses include everything that goes into making your establishment ready for its opening day. 
Rent/Mortgage Payments
The price of this property can vary depending on your location. It is essential to thoroughly research this deal and plan on having at least six months' worth of pay put away to turn a profit. 
Location of the Club 
Ideally, a nightclub should be on the main street in a vibrant city with a strong nightlife culture. When looking for property, look for areas with young demographics and established dance culture. The first decision that a nightclub owner should make is whether to build, lease, or buy a property. Before you start working on a project, make sure that the building codes and zoning laws comply. Having the necessary CO is also essential to ensure that the establishment is in good standing. Before you start leasing, you must have the vital documents in place. 
Nightclub Startup Capital and Loans 
In addition to emergency funds, startup capital for nightclubs also needs to cover the costs of opening and operating their establishments and fund their operating expenses. Many bars and nightclub owners use asset-based loans to cover these expenses. 
Utilities 
The utility costs for a nightclub can vary depending on whether you are planning to build or lease it. If you are planning to buy a property, your utility costs will start during construction. On the other hand, if you plan to rent a space, your costs will start during the pre-opening period. Nightclub utility costs can quickly accumulate, with an average monthly price of around $2,500 for gas, electricity, and water. Large spaces should adjust their utility expectations, considering the DJ and lighting needs. 
Licenses and Permits
Getting the proper permits and licenses is the most crucial aspect of establishing a nightclub. In most areas, there is a requirement for a liquor license. Before you start working on your establishment, make sure that you get the necessary building permits. Also, remember that you must consider the various legal issues surrounding the operation of a nightclub. 
Interior Design: Renovations or Remodeling 
Your nightclub's interior design will reflect the mood and atmosphere of the place. Your goal is to create a welcoming environment that will allow you to achieve your mission. When designing a nightclub's interior, consider incorporating personal elements into the mix to create a more welcoming environment. Guests will feel more connected to the space. 
Before planning a nightclub's interior design, you must have a budget that includes the necessary equipment and services. These include seating and furniture, stage locations, music systems, and lights. 
Nightclub Equipment for Bar & Kitchen 
Nightclub equipment is typically a substantial portion of a nightclub's startup costs. Lighting fixtures and sound systems are among the most expensive items, but the good news is that most of these are one-time costs and can be recouped in the future. In addition to this, you also need other equipment to run a successful establishment.  

Some of the most common equipment a nightclub needs include: A walk-in refrigerator, A walk-in freezer, A bottle cooler, A bar sink, A draft beer machine, Ice machines, and A washing machine cost of a professional sound system can range from $20,000 to $500,000. For VIP events, you can also use awesome LED bottle lights, bottle service items  as well as light-up LED cakes to spice up the experience.
Employee Salaries & Management Costs 
Depending on the size of your club, you may need employees in the kitchen, bar, and servers. Most establishments operate smoothly with the help of a manager, a bartender, and a handful of assistants. You'll also need servers and kitchen staff if you're serving food. If you're considering paying your employees a competitive wage, ensure they're getting paid based on their experience. Even though you're not yet profitable, you will still need to pay them. 
Food and Alcohol Costs 
Regardless of what food you plan on serving, keep in mind that food prices will continue to fluctuate due to ongoing supply chain issues. The alcohol budget is also a big concern for nightclubs. Liquor costs are typically 18% to 20% of the total sales of a restaurant or bar, and the average pour cost is around 22%. 
Signage
The average cost of a sign installation is about $438. It includes the design and installation of the sign and the associated costs. The typical range for sign installation is $165 to $710. Before you start thinking about the sign's design and installation, you must consider the various factors that affect its cost. For instance, the number of letters appearing on the sign and the type of materials used to make it are both considered.  
Traditional steel signs typically cost around $25 to $35 per square foot, while aluminium or plastic signs are around $15 to $25 per square foot. The less costly signs can get made from urethane, usually about $5 to $15 per square foot. The sign's type, size, and appearance can all affect its cost. In addition to the design and appearance of the sign to the nightclub, other factors, such as the cost of labour and materials used in the manufacturing process, can also affect its price. Having the right sign can help make your brand stand out from the crowd. Aside from being well-designed, a good sign must also reflect your company's various services. 
Payment Software/POS System
You should accept payments in multiple forms, such as credit and debit cards. You can also set up a payment policy to accommodate requests such as splitting the bill. A basic cloud POS system costs around $1,200 to start, or you can get a more robust version for around $20,000. 
Marketing, Branding, and PR 
Like other businesses, private clubs often under-invest in marketing and social media promotions. Although their logo and website are the foundation of their brand, successful club marketing also involves other elements. One of the most critical factors that private clubs must consider when it comes to marketing is having a plan that includes a budget. It will allow them to plan their strategy and implement it efficiently. Funding will enable them to align their goals with their marketing efforts. Besides having a well-defined marketing plan, having a budget also provides a strong case for allocating funds. 
Professional Services + Booking Agents 
Some experts can help you with the necessary paperwork for your nightclub's license and permit applications. They can also help you meet deadlines. The services they provide may vary depending on your goals and how many departments you have. These include lawyers, accountants, interior designers, and nightclub consultants. Other professional services, such as marketing agencies and creatives, can also be hired. 
Nightclub owners usually spend thousands of dollars on top-name artists to attract prominent entertainers. They often hire a talent agency or booking agent to secure more notable acts. Expect to pay around $20,000 to $30,000 for the startup costs of running a nightclub. 
How Much Do Nightclubs Make in Profits? 
Nightclubs make money by selling drinks, providing food, and charging for admission. They also make money by offering unique services such as lap dances and bottle service, usually provided at VIP tables near the stage. These services can include purchasing an entire liquor bottle for a special price. 
According to reports, nightclub drinks sell for around $1 each glass. They can also get purchased for a cheap shot of liquor or a cheap beer. The average drink sale price in major cities is around $2.00 for a beer and $5 for a liquor bottle. On the other hand, Blended drinks are priced at about $10. 
Nightclub owners need to manage their PC, which is the percentage of their establishment's cost. The lower the PC, the more profits they can make. For instance, a small metropolitan club can expect to make its owner around $1,000 to $5,000 per week. On the other hand, a large establishment with a PC can make a $50,000 profit per night. 
Ready to Open the Most Exclusive Nightclub? 
Nightclubs are very important to a business owner, as they require a lot of time and energy to operate. However, your main goal is to find trustworthy individuals to help you and oversee them to prevent anyone from stealing. It can be very challenging because there are many ways that people can steal from a club, and the owner has to catch them and replace them with someone more honest. 
---